British Values
The Government emphasises that schools are required to ensure that the key 'British Values' are taught in all schools in the united Kingdom.
We encourage all children to follow 'The Whalley Way' which is build around the ideas of tolerance and respect for others.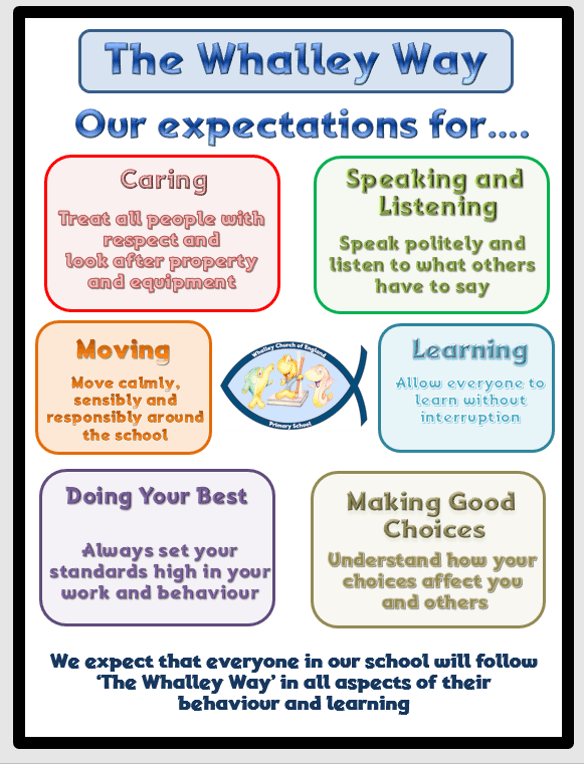 The table below gives an overview of how British Values are demonstrated in our school.